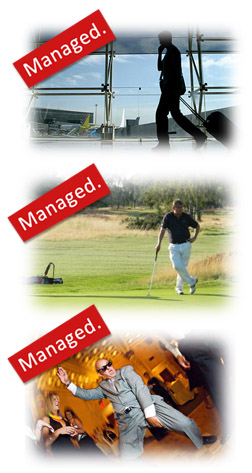 Android support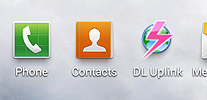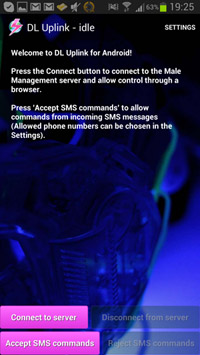 With the DreamLover 2000 Mobile Edition, there is no need for the male to be within remote control range or to be near his PC in order to receive training. The USB transmitter can be plugged into any Android based device with USB Host capability. The DL Uplink Android app runs on the male's mobile, forwarding commands to the body-worn DreamLover 2000 receiver.
NEW USERS: The DreamLover 2000 Pro Mobile Edition is an extended version of the DreamLover 2000 Pro. Here we only list the additions and extras compared to the Pro model. Please read the DreamLover 2000 page first!
Wi-Fi, Mobile Data and SMS connectivity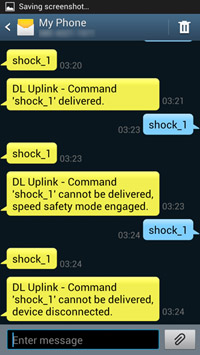 No wi-fi? No problem. The DreamLover 2000 Mobile Edition connects to the internet through your mobile provider's data network. This allows you to manage the male from our management screen regardless of whether he's connected from his home PC, mobile device or tablet.

Alternatively, SMS messages can be sent to the male's mobile device at any time, which means the owner does not even need to log in or to be connected to the internet. SMS replies are sent automatically to the sender when the message text matches one of the predefined DreamLover 2000 commands. The reply informs the sender about whether the command was executed or not, and if not why.
GPS tracking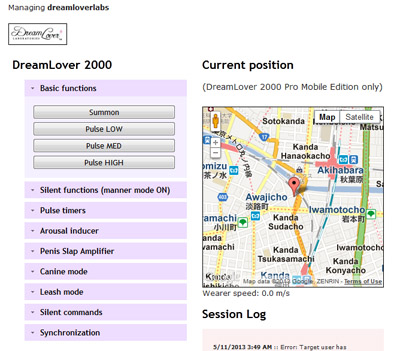 When the male is online from his GPS enabled mobile device, the management screen locates him on an interactive map, normally with a maximum error of a few meters.

The male's moving speed is also shown. All commands are ignored if the wearer is moving above normal walking speed, due to the possibility that he is ignoring all safety precautions and driving a motorvehicle while wearing a DreamLover 2000 (don't do it!)
Other enhancements in the Mobile Edition
No driver installation is necessary.
It is now possible to use the DreamLover 2000 with a Mac OS computer by running Windows inside Parallels/VMWare (previously, the BootCamp method was necessary).
A thorough comparison of all connectivity options across DreamLover 2000 models is here
App screenshots
The last screenshot on the right is not of the app itself, but shows SMS confirmation messages.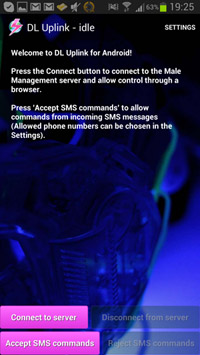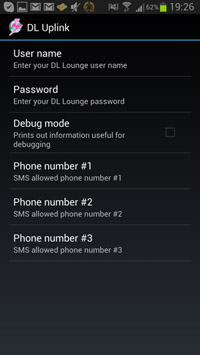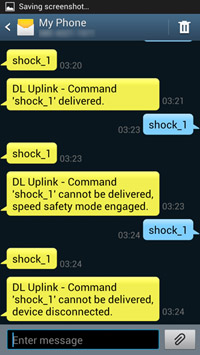 Requirements
Only mobile devices running Android are supported. iOS is NOT supported and will not be supported in the future thanks to Apple's policies.
Android OS 4.1 or higher is required to run the application.
Not all Android devices are supported. Android devices MUST have USB Host functionality implemented in both hardware and kernel. It is essential that you figure out whether your mobile or tablet has USB Host or not before you order a DreamLover 2000 Mobile Edition.
The PC version of the DL Uplink software (used when you don't want to use your mobile on the male's side) requires Microsoft Windows XP or higher to run. Mac OS is NOT supported natively. It is possible to run Windows inside Mac OS with Parallels, or boot the Mac in Windows mode with BootCamp. Both methods will allow the DL Uplink to run, and the DL2K-LINK USB transmitter to interface with the body-worn receiver - however getting these to work is not simple and we cannot provide any assistance in the matter.
Does my Android device have USB Host?
You can download an app called "USB Host Diagnostics" to check if your device supports USB Host. This page (external link) has comprehensive instructions.
A quicker and simpler test is to buy a USB OTG cable from Amazon for less than 2$, and try to connect a regular PC mouse to your phone through that cable. If the mouse works (you see a mouse pointer that you can move on the screen with your mouse), then the DreamLover 2000 Mobile Edition will also work.
This page (external link) maintains a compatibility list, though it is not complete and is based on user reports. So please carry out the test on your device as outlined above, and do not rely only on this list alone, as there may be different hardware versions of a same device (unlikely) or someone may have reported their result incorrectly (more likely).
Command list
Here is a list of commands recognized by the device through SMS. Please type the commands exactly as below:
| | |
| --- | --- |
| call | Summon function |
| shock_1 | Pulse levels 1,2,3 |
| shock_2 | |
| shock_3 | |
| shock_1_manner | Pulses with manner mode ON (no beep) |
| shock_2_manner | |
| shock_3_manner | |
| timer_1 | Timer mode presets 1,2,3 |
| timer_2 | |
| timer_3 | |
| timer_off | Switch off timer mode |
| arousal_1 | Arousal induction presets 1,2,3 |
| arousal_2 | |
| arousal_3 | |
| arousal_off | Switch off arousal induction |
| psa | Penis slap amplifier ON, OFF |
| psa_off | |
| dog | Canine mode ON, OFF |
| dog_off | |