<< return to blog entries
2012-11-12 07:11:32 (20784 views)
A user has just submitted this adaptation report and pictures:

"I have attached a couple of pics of a device that I made with the DL
attached. This is a SS CB device and I used the piece off of a CB6000 to
isolate the cage from the ring. The ring is a aluminum steel piece that is
coated in Plastic Dip and has a small area at the bottom of the ring that
was not coated to be used as the contact point. This device uses 4 locks,
the PA ring is a locking ring then there is the pad lock that goes on the
pin and the lock for the belt that holds the DL on. The last lock is one of
those one time plastic locks that goes through the same pin as the pad lock.
There is 2 holes in the pin. I'm going to change that pin out to SS because
the back side of the pin is isolated when the rubber piece of the DL
attachment passes over top of the pin. The two nuts are threaded on to the
two plastic pins that came with the CB 6000. All I did there was threaded
the plastic pins. It is a bit of a pain because you need a wrench to tighten
the nuts down but once done the whole thing is very tight."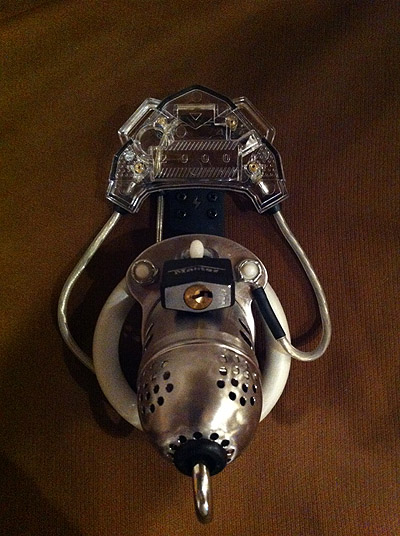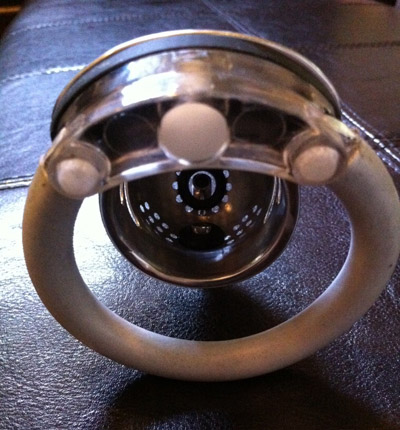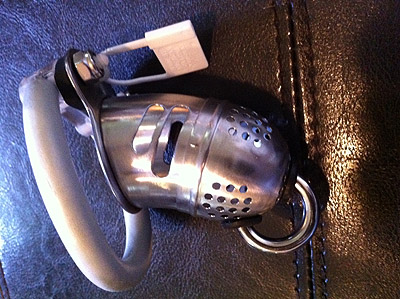 Comments
Post new comment