2015-10-02 11:00:20 (783 views)
Please note that we are working with our card processing facility to upgrade our security. If you try to put an order through and get any errors between now and the end of November, do not panic. Just contact us and we will fix things. There shouldn't be any problems though (fingers crossed).



2015-09-14 09:13:20 (2361 views)
The folks at BehindBarz are working with one of our clients to create a full metallic chastity belt that is compatible with the DL2000. The structural portion seems complete and they are now working on integrating the electrodes.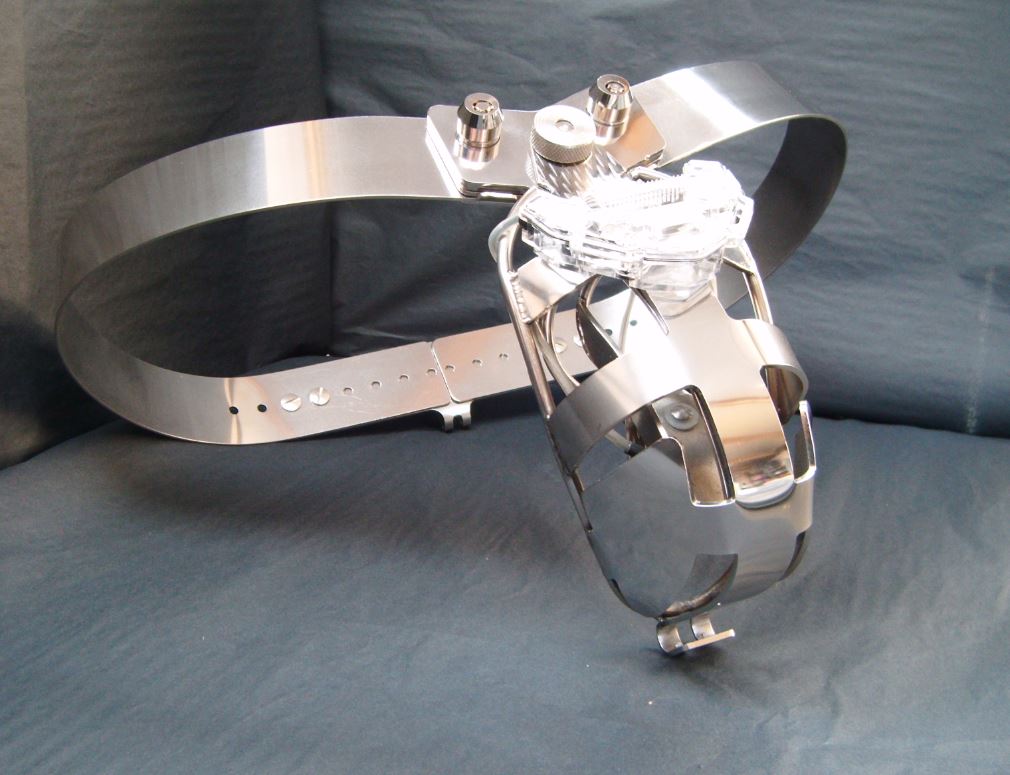 2015-08-26 16:11:30 (3829 views)
A user has submitted a DIY method of attaching the DreamLover 2000 to a HolyTrainer chastity device.

- The HolyTrainer is not officially supported
- You take full responsibility if you choose to carry out these modifications and damage the DreamLover 2000 or the HolyTrainer or both.
- We cannot answer questions about this method, but if you have any, you can post them as comments and the original user may or may not choose to reply and help out

Here is the tutorial:

Essentially he cut the rubber attachment piece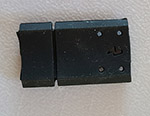 And reconnected the shortened portion using the four small black screws. The screws pierce the rubber easily creating four new holes.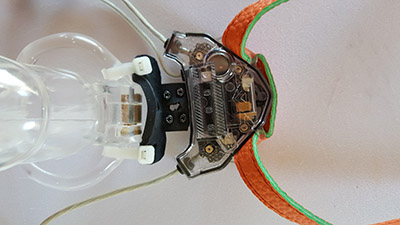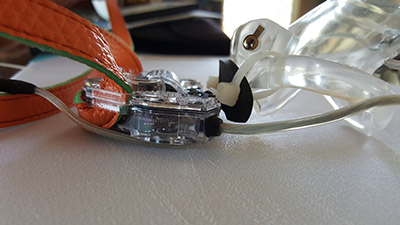 ("Depending on the user, the above may not be necessary if the user does not mind the rubber strap being too long. I found it better and less noticeable through clothing if the above modification is made")

Then he attached the curved rubber mount to the ring of the HolyTrainer ring.

"Attach the rubber curved section to the top area of the HolyTrainer ring by using two nylon wire ties as show above. The attachment of the wire tie does not impact the HolyTrainer or the wearer of the device (no pinching noted by this user). Attach the unit as you would normally."


"Additional mode made to HolyTrainer to make more comfortable:

Drill hole near inner attachment point nad towards side to allow wire to pass outside and eliminate pinching and crowding of the main shaft area. Works well."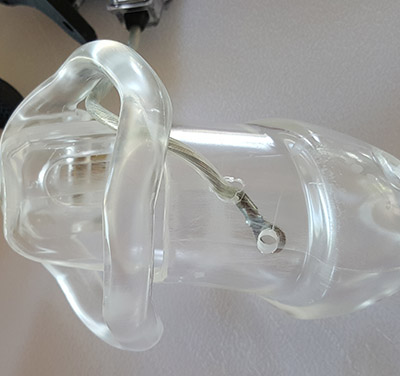 2015-04-07 09:39:13 (16212 views)
SteelWerks posted a possible new DL2000 compatible device, please do not take this as an endorsement for now as we haven't tested it, but this looks quite good.


2015-01-18 03:52:05 (24840 views)
You can now assign ownership of your device to someone other than the device owner for up to 90 days.

2014-11-14 09:00:15 (29228 views)
The following is our warehouse schedule.
When ordering, please allow up to 24 hours longer for the order to be reviewed by us and forwarded.