2015-08-26 16:11:30 (347 views)
A user has submitted a DIY method of attaching the DreamLover 2000 to a HolyTrainer chastity device.

- The HolyTrainer is not officially supported
- You take full responsibility if you choose to carry out these modifications and damage the DreamLover 2000 or the HolyTrainer or both.
- We cannot answer questions about this method, but if you have any, you can post them as comments and the original user may or may not choose to reply and help out

Here is the tutorial:

Essentially he cut the rubber attachment piece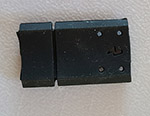 And reconnected the shortened portion using the four small black screws. The screws pierce the rubber easily creating four new holes.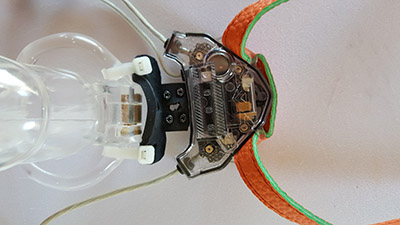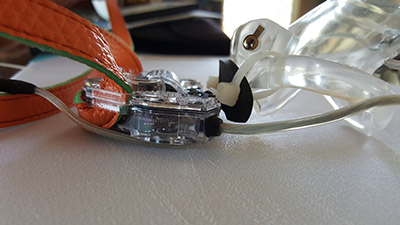 ("Depending on the user, the above may not be necessary if the user does not mind the rubber strap being too long. I found it better and less noticeable through clothing if the above modification is made")

Then he attached the curved rubber mount to the ring of the HolyTrainer ring.

"Attach the rubber curved section to the top area of the HolyTrainer ring by using two nylon wire ties as show above. The attachment of the wire tie does not impact the HolyTrainer or the wearer of the device (no pinching noted by this user). Attach the unit as you would normally."


"Additional mode made to HolyTrainer to make more comfortable:

Drill hole near inner attachment point nad towards side to allow wire to pass outside and eliminate pinching and crowding of the main shaft area. Works well."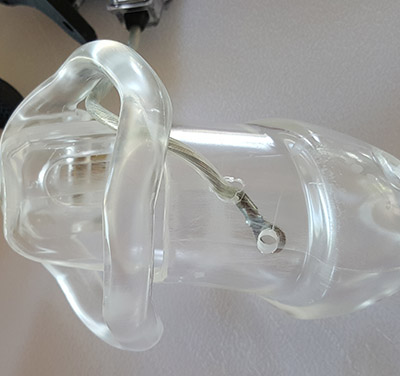 2015-04-07 09:39:13 (12832 views)
SteelWerks posted a possible new DL2000 compatible device, please do not take this as an endorsement for now as we haven't tested it, but this looks quite good.


2015-01-18 03:52:05 (21363 views)
You can now assign ownership of your device to someone other than the device owner for up to 90 days.

2014-11-14 09:00:15 (25981 views)
The following is our warehouse schedule.
When ordering, please allow up to 24 hours longer for the order to be reviewed by us and forwarded.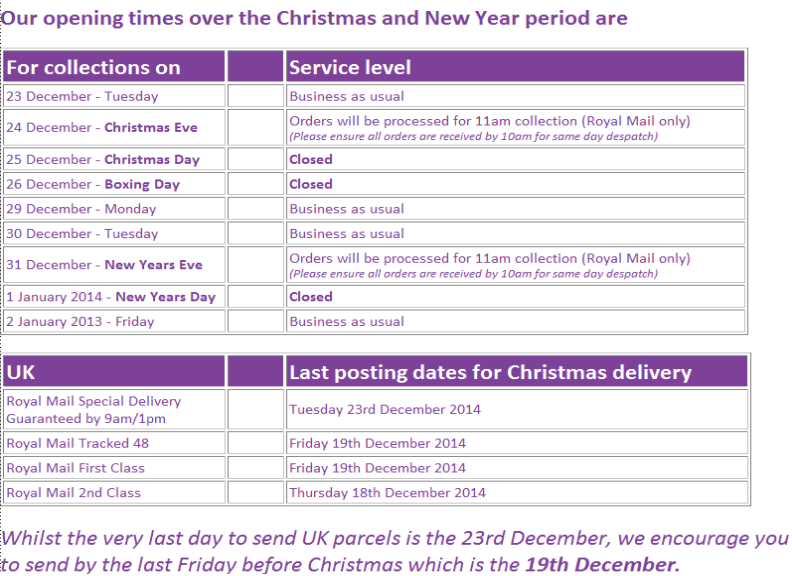 2014-11-09 03:32:12 (27066 views)
From an enthusiastic prospective user...

"Hi guys, I just wanted to let you know your product is awesome and my husband is saving HARD right now to be able to afford it for us!

For now we are experimenting with another tool which we wanted to report about, as it has improved our relationship a lot in the past
few months... the technique is called "streaks" and it is a great help in achieving discipline in certain areas... such as diet or fitness...
one of the best apps is called "HABBITS", you can check a screenshot attached from my husband's routine...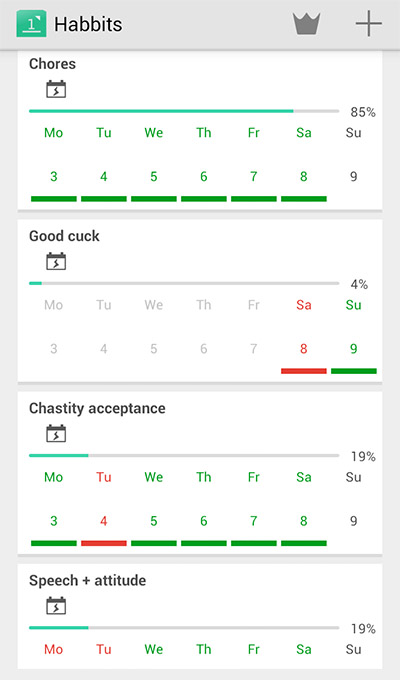 ...

2014-11-09 02:28:40 (26609 views)
What is your new year's resolution for your husband or boyfriend?
Make 2015 the year of total male compliance!

We have, despite great adversity, completed a new assembly run of our product line and are now fully stocked in preparation for the holidays.

This took our full attention for over three months, trying to source all necessary components, some of which were running low world-wide. We had to literally beg the manufacturers to release some stock they had allotted for sampling. Of course we had to move back to China to see this whole thing through. Sorry to everyone for the delay in approving comments.

We are also about 2/3rds of the way through the creation of a new application for the DreamLover 2000 Pro Mobile Edition which will allow you to use your android mobile phone as a remote control. You still have to connect our DL2K-LINK to the phone, but previously this only allowed a mobile to receive web commands and transmit them to the wearable receiver - now the controlling user can use the mobile + DL2K-LINK (Mobile Edition version) to transmit commands when the wearer is in the vicinity - instead of our standard remote control which is still included. The DL2K-LINK signal has greater range than the remote control.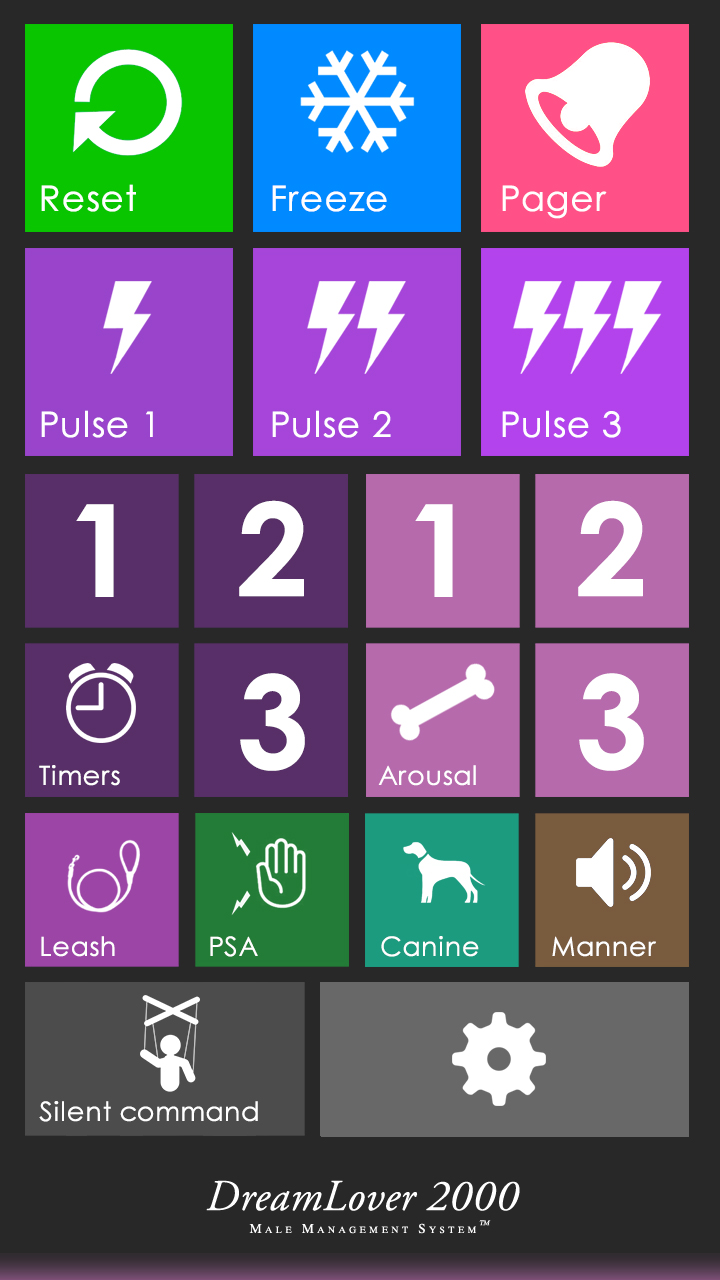 ...