2011-03-27 02:34:19 (11712 views)
Polycaprolactone is a low melting point thermoplastic. Here you can see it mixed with our glow in the dark pigments to produce high strength custom glow in the dark parts.



This material is ideal for creating structural parts and adapting two solid parts. Some may find it useful in trying to install the DreamLover 2000 on different chastity belts.

2011-03-26 23:29:57 (10504 views)
http://keyed4cassandra.wordpress.com/2011/03/25/dreamlover-2000-meets-the-watchful-mistress/

2011-03-24 09:26:52 (10548 views)
Turns out we can take checks and money orders through escrow.com (though there is a 10 day clearing period and some restrictions).

2011-03-24 08:57:08 (10373 views)
The first test shipment to Canada went through without any issue. Therefore, we are now accepting orders from other customers in Canada.

2011-03-24 02:40:50 (12058 views)
In occasion of their upcoming restyling, the reknown Sex Machine Museum in Prague (Czech Republic) is creating permanent display space for a top of the line DreamLover 2000 Male Management unit. The DreamLover 2000 may possibly be placed next to their 1920s French "Anti masturbation device", illustrating 90 years of progress in Male Management technology.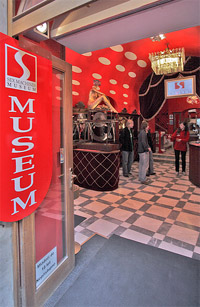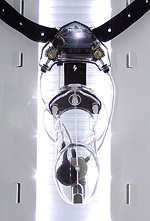 This video is not in English but it's the best "virtual visit" of this museum we've found online, more are on youtube...

2011-03-22 00:44:32 (10979 views)
Q has found a way to install TENS electrodes on the DL2000 without any device modification.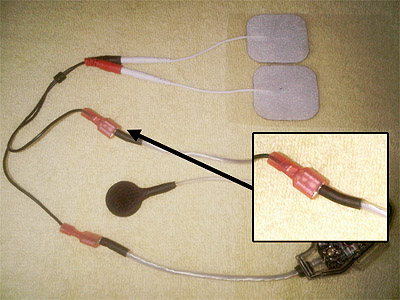 Warning:

Do not connect these electrodes to random parts of the body or create a current path through the heart. The DL2000 pulse is very different in voltage and AC characteristics from a TENS unit or other e-stim devices and is not meant for continuous activation. Do not activate the device when you're touching the electrodes with your hand(s).