2011-03-22 00:44:32 (10330 views)
Q has found a way to install TENS electrodes on the DL2000 without any device modification.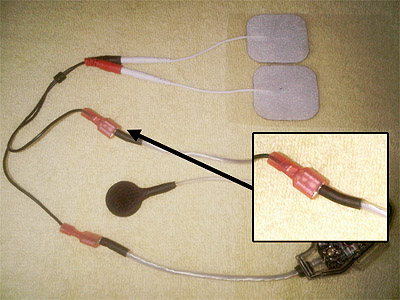 Warning:

Do not connect these electrodes to random parts of the body or create a current path through the heart. The DL2000 pulse is very different in voltage and AC characteristics from a TENS unit or other e-stim devices and is not meant for continuous activation. Do not activate the device when you're touching the electrodes with your hand(s).

2011-03-19 10:22:22 (9413 views)
Nothing new in terms of features, but we've finally added some iPhone screenshots.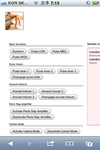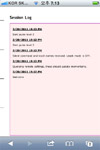 2011-03-17 08:48:32 (12416 views)
Our pilot run member "Q" has posted the first independent, public DreamLover 2000 review on his blog here: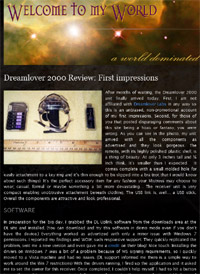 http://keyed4cassandra.wordpress.com/2011/03/17/dreamlover-2000-review-first-impressions/




2011-03-17 01:27:41 (8616 views)
The CBx000 Security Belt by lockedinsteel.com can probably be connected to a CBx000 together with a DL2000. If anyone has all three components, let us know your results.

2011-03-16 01:45:43 (8083 views)


As you can see, the TOOLS + ON/OFF combination to turn on the remote control is similar to how you use your PC's SHIFT or CTRL keys... you hold down TOOLS, push and release ON/OFF, then release TOOLS.

2011-03-15 18:54:25 (5541 views)
Multiple users reporting CB6000S installation successful though you may need some extra padding under the top electrode to ensure contact - depending on anatomy.

Just to be sure as soon as we've got some time we'll order a unit and install it in-house before this goes on the compatibility page.

We're making a "mounting" video for the CB6000 (long overdue), it will be available in the next 24 hours.