<< return to blog entries
2012-02-10 04:05:09 (27234 views)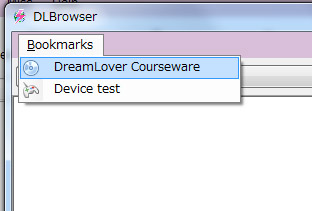 Those of you bold enough to navigate to the Courses page will find DS101, the first DreamLover Labs Male Training course, now available and ready for purchase!

The new DL Browser (you know where to find it) even has a bookmark to the actual Courseware page (which is only accessible through the DL Browser)




This was months of hard work in the making. The full Table of Contents is on the Courses page. We had to multitask just as we're bringing the ChronoVault to market, and engage in hardcore e-learning platform creation, designing, programming...

Topics were chosen based on early input from our female Education Committee; we then recruited a content creator (more on her soon). The content was thought through and revised multiple times. After tons of XML back and forth, in-house revisions and testing, we finally got to the point where this looks, feels and reads good enough to receive the DreamLover Thunder, mark of excellence and commitment to Male Training!

We're confident it will allow your male to actually learn useful skills.

PIONEERING WORK

This is the first e-learning platform utilizing the power of aversive stimuli as a memorization incentive.

Trans-penile pulse delivery through the DreamLover 2000, and/or lengthened chastity times with a connected DreamLover ChronoVault will guarantee your male is paying attention.

Remember: computers don't take excuses!

PRICING

The price for this course is a yearly fee of US$49.99 (that's 4.15$ a month). With the amount of work that went into this, and the small niche we're in, this course is doomed to be a net loss for us, except if it motivates users without a partner to purchase one of our devices (which is what we're secretly hoping).

More courses will be created if there is sufficient interest and support!

USE WITH OR WITHOUT MALE MANAGEMENT DEVICES

For those of you who don't own a Male Management peripheral yet, you can boot the DL Browser in demo mode (no device interaction) and just study and test your knowledge without purchasing any hardware.

FREE TRIAL

The free trial includes the first 2 sections of DS101 and the ability to try out one question in quiz mode - with or without DreamLover devices connected.

AFTER PURCHASE

Device owners: as usual when you want to open a new URL in the DL Browser, you have to go to "Device Permissions" and enable the URL for the Courseware index, it's explained on the course page with a screenshot...
Comments
Post new comment